I stayed at the former monastery, now hotel for one night while in town to visit the market. The hotel has amazing character with each room filled of antique furniture and artwork. The rooms do get cold in the evening so be sure to pack warm PJs. The fire in the room was gratefully used. Breakfast was simple and filling. I spent the majority of breakfast admiring the dining room.

Be sure to visit the cemetery at the end of the street with all the beautiful and colorful mausoleums. The market starts early in the morning around 7:00. I recommend waking up early and walking around the market as they are setting up around 6:00 for fantastic pictures and an authentic experience without the pressure to buy something. Don't forget the animal market which is down the street from Inn by the parking lot.


TMP1978– September 2014
Lo primero, no fue posible recibir confirmación de la reserva a pesar de enviar un segundo correo para asegurarnos, y al llegar decían no tener noticia de ella. Por lo menos la atención en recepción fue muy buena y la chica nos ofreció alojamiento sin problema, aunque sin saber el precio al seguir sin referencia de la reserva, que acabaron encontrando ¡al día siguiente!.
El hotel es un lugar precioso y muy bien conservado, al modo de los Paradores españoles o las Posadas reales, como un palacete colonial con chimenea en cada cuarto. ¿El problema? Que no tiene nada que ver con la zona: No necesitas un lugar así para ir a un pueblecito muy pobre en el que sólo se puede ver el mercado, y menos aún que los precios (100 $) cuatripliquen la media de Guatemala. Un hotel así te lo esperas en Antigua, no en Chichi, es absurdo y casi diría que insultante con la pobreza que lo rodea.
El peor wifi de Guatemala, aunque no era culapa suya sino de la zona.


TKowalsky – Agosto 2014
You could call it a big hotel because it has a lot of rooms in 3 different houses but you never feel it. It is a few meters from the beginning of the market, just in the center, but in a really quiet area.
The reception staff is just perfect, very kind and helpful.
The rooms are in old Spanish colonial houses with lots of charm. Our rom was on the main floor, with a view on the fields around. And the room was so charming, with lots of old quality furnitures. And most of all it has a chimney that we used at night because it is a bit chilly at night in Chichi. So romantic. We had a look at their menu for dinner, but as the service seemed a bit pretentious and the food very very ordinary, we decided to have dinner in town. And the breakfast was ok, but a little bit pricy.


JeroNic O – July 2014
It's a lovely Hotel with beautiful antiques and artwork all over the rooms and common areas. You really get the old colonial life feel. The service and the food were superb and the Administrator Valery was extremely helpful for any questions we had or advice we needed during our stay.


Predator101 – July 2014
Restaurantes
Ya sea que estés de paso por el altiplano u hospedándote con nosotros, te invitamos a degustar nuestros platillos.

Contamos con 3 comedores con vistas a los patios y jardines. Ofrecemos diversas opciones gastronómicas para desayuno, almuerzo y cena; además de poderte consentir con servicio a la habitación.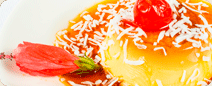 Otros Servicios
- Restaurante
- Bar y salón
- Estacionamiento para huéspedes
- Lavandería
- Wifi
- Salones de reuniones
- Mesa de ping pong



Bar y Salón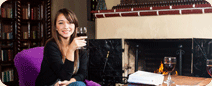 El bar y salón están abiertos de 9:00 a.m. a 9:00 p.m. El salón tiene un televisor con servicio de cable de televisión en español. Los huéspedes pueden usar la pequeña biblioteca y los juegos de mesa del salón.