Ok, so as long as you are not expecting a 5 star hotel, and while in Guatemala you are looking to stay somewhere that is authentic yet safe, this is the place for you.

Located in Chichicastenago, the hotel actually has 2 sides to it, one where the reception is (we did not see the rest of this area), and the other is across the street (that's where we stayed). Super cute courtyard once you walk in, with antiques and artwork displayed everywhere. Bar area was nice, with a lounge room attached to sit and chat, and we got a free "starter drink" (lol). Wifi was also available in the bar free of charge. Although the rooms were dimly lit, they were full of charm, with traditional blankets covering the bed, and a fireplace to keep the room warm and cozy all night (just ring the bell and your attendant comes and lights it). Lots of character...

Opportunities: the restaurant was VERY disappointing. Had dinner plus breakfast the next morning here, and both were the worst meals of the trip. Dinner options were mostly sandwiches with potato chips, was quite pricey when compared to other restaurants on our trip, and service was not so great. They have your room attendant set up as also your waiter, and although I understand why they do this (adds to the "charm"), it is not really efficient. We were told by our tour guide that this was the only restaurant in town, yet after reading some of these other reviews I can see that's not the case (was thinking maybe our tour company got a "kick back" or something from this?).

Overall though, the hotel itself was a very memorable experience :)


Iamaskbunny. – June 2014
A wonderful authentic experience. A lovely inn with incredibly attentive staff and a beautifully manicured garden featuring exotic birds, gorgeous antiques, and stunning art. We stayed the day before market day and walked right out into the action. Each room has its own wood burning fire place which is perfect for the cool nights in the area. The bathrooms are modern and have hot water. The beds are comfortable and adorned with traditional blankets from the area. Highly recommended for a stay in Chichi.


Elizabeth B. – June 2014
We stayed in a lot of top motels on our holiday in Mexico/Cuba and Guatemala but this was our favourite stay! Flash it is not but full of character and a real taste of Guatemala. Comfy and warm this was our best nights sleep for weeks and provided you can get past the feeling of the place being a little bit spooky (we were the only guests and a trip to the bar meant a gentleman having to open it up) then you will love the stay. Perfectly situated by the bustling and interesting market and the famous St Tomas church (be prepared to be a little spooked here!) it was great.
Paul B – June 2014
This charming, true Mayan Hotel is comfortable and roomy. The staff especially were very welcoming as were all the people of a Guatemala. I don't know how long it had been since we enjoyed a woud burning fireplace. Very romantic, also candles on mantel. Lighting isn't very good but sufficient, the water pressure not so good but we managed. Best place for wifi, which is free is on the bench outside the restaurant as the router is located here. We stayed in room #2 very noisy and next door is the office, we heard conversations, traffic, dogs barking, vendors setting up for market BUT we didn't mind we were just there for one night. Breakfast is minimal but the colorful waiters are hard working men eager to please. I'm glad we were only here on Saturday night, market was Sunday and literally right outside our window. Don't be alarmed by fireworks going off early in the morning, it's their tradition. Please feed the dogs many homeless dogs here. Be firm with vendors trying to sell you something or they will follow you if you show weakness. Just say no, nicely and gracias. I would love to go back here.
Kual30 – June 2014
Restaurantes
Ya sea que estés de paso por el altiplano u hospedándote con nosotros, te invitamos a degustar nuestros platillos.

Contamos con 3 comedores con vistas a los patios y jardines. Ofrecemos diversas opciones gastronómicas para desayuno, almuerzo y cena; además de poderte consentir con servicio a la habitación.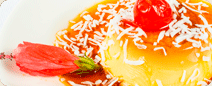 Otros Servicios
- Restaurante
- Bar y salón
- Estacionamiento para huéspedes
- Lavandería
- Wifi
- Salones de reuniones
- Mesa de ping pong



Bar y Salón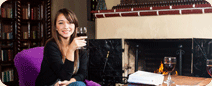 El bar y salón están abiertos de 9:00 a.m. a 9:00 p.m. El salón tiene un televisor con servicio de cable de televisión en español. Los huéspedes pueden usar la pequeña biblioteca y los juegos de mesa del salón.